What Is a Crypto Protocol? The Beating Heart of Cryptocurrencies!
In cryptocurrency, the protocol is king. Here's what you need to know about protocols.
Index

The Different Protocol Types

The Benefits of Protocols

What Gets Built on Protocols?
A crypto protocol is a set of rules that govern how a cryptocurrency works. These rules are enforced by the network of computers that run the protocol software. Fundamentally, a protocol is the underlying code that makes a blockchain tick, allowing different computers to agree on the state of the network and come to a consensus about which transactions are valid.
There are myriad crypto protocols, each with its own set of rules, but the most popular ones are the Bitcoin protocol and the Ethereum protocol. Each of these protocols has unique features and benefits, but all serve the same basic purpose: to help ensure that transactions can be securely populated and verified on a blockchain.
The Different Protocol Types
There are two main types of protocols: open and closed. Open protocols are public and anyone can develop software that runs on top of them. Closed protocols are more centralized, and only certain developers are allowed to work on them. Crypto protocols aim to be fully open, but some are more open than others.
The protocol that powers the Bitcoin network, for example, is completely open. Anyone can develop software that runs on top of it, and there are no restrictions on who can participate in the network. Whether or not crypto protocols are fully open is subject to debate. Crypto projects have been known to limit access to core groups of developers to control the protocol along the development process. And when considering the several instances of halting blockchains, a protocol could technically be considered "closed" if the network is not live or accessible to the public.
The Benefits of Protocols
Crypto protocols offer several benefits. First, they help to ensure the security of transactions by specifying how they should be verified and recorded on a blockchain. Second, they can help to speed up transaction processing by ensuring that all computers on the network are working with the same set of rules. And finally, protocols can help to reduce costs by making it possible to run a blockchain without the need for a central authority.
Decentralized protocols are a unique development in technology, a way to create generally tamper-resistant networks without the need for a central authority. In the world of cryptocurrencies, protocols are the beating hearts of projects, the lifeblood that keeps things ticking. They're also a huge area of technical development and innovation. As the industry has matured, we've seen an increasing focus on protocol development, with more and more projects releasing protocol-level products and services.
Ultimately, protocol development is essential for the continued growth and evolution of cryptocurrencies. Without protocols, there would be no way to ensure that all computers on a network are in agreement about the state of the blockchain. They are the foundation of all future development, the building blocks upon which everything else is built.
What Gets Built on Protocols?
Successful emergent technologies build on top of protocols in layered stacks. Many take protocol stacks for granted, not realizing that the entire internet is based on several protocol layers that make communication possible. The TCP/IP protocol, for example, is the protocol layer that allows us to connect to the internet and send data back and forth.
There are transportation protocols, communication protocols, and application protocols that interface with one another, all in service of providing us with the smooth, consistent experience we've come to expect from the internet.
We're starting to see this happen in crypto. The protocol layer is being built out to support a growing ecosystem of applications and services. The Lightning Network, for example, is a protocol built on top of Bitcoin's base protocol that allows for near-instant, low-cost transactions. Similarly, Ethereum's protocol has been extended to support a wide range of second-layer solutions, such as Polygon and Arbitrum, which reduce the load on the Ethereum Mainnet and make it possible to scale Ethereum-based applications.
As protocols continue to stack and proliferate, we can expect to see an explosion in the number of applications and services that are built on top of them. This is the protocol layer paradigm shift that is currently underway in crypto, and it will have a profound impact on the industry as a whole.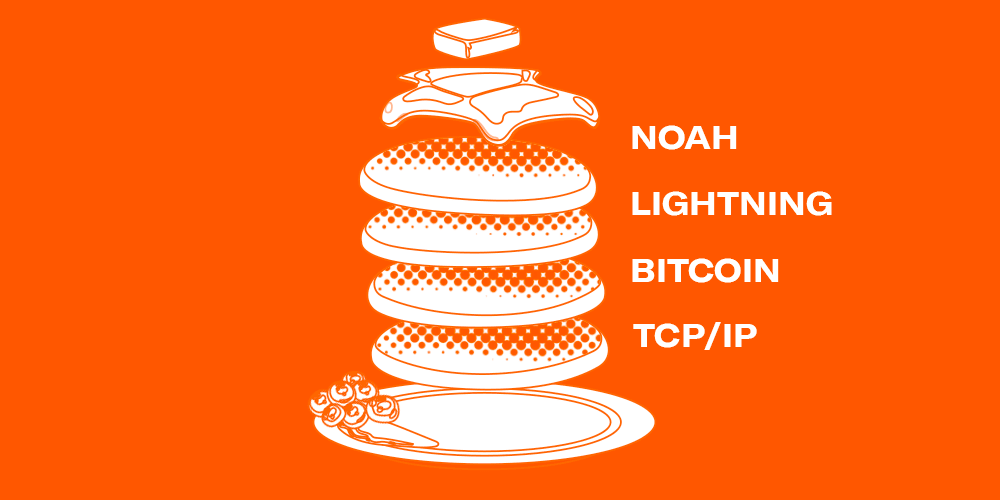 TL;DR
The openness of a protocol is on a continuum. Open protocols are not open 100% of the time, as evidenced by developer groups that have halted a blockchain or restricted access to a protocol's code.
Crypto protocols offer several benefits, including generally better security, speed, and cost-efficiency.
Successful emergent technologies build on top of protocols in layered stacks. Each stack specializes in specific areas, which allows for a wide range of applications and services to be built on top of them.
Please be aware that: Cryptocurrencies are unregulated in the UK; Cryptocurrencies are not protected under Financial Ombudsman Service or Financial Services Compensation Scheme (FSCS); Profits may be subject to capital gains tax; The value of investments can go down as well as up.