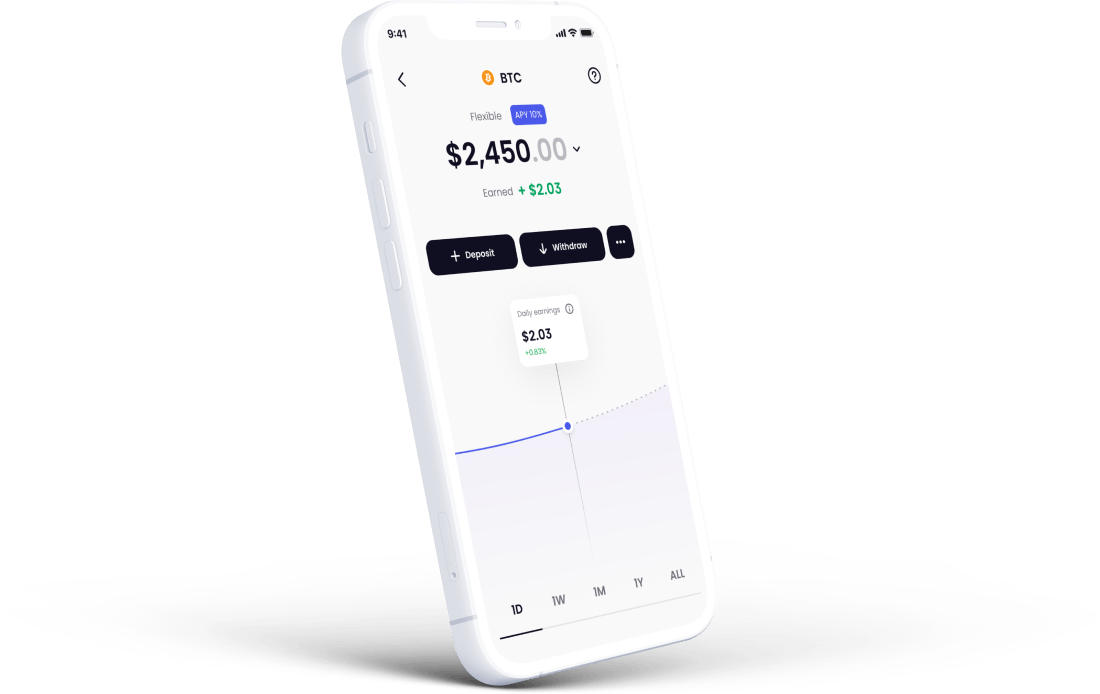 Forget everything you know about Banks

At Noah, we believe that your hard earned savings deserve a better opportunity to grow. We built a mobile-first digital wallet that makes sending, saving, and spending your digital money in Bitcoin & Stablecoins seamless.

Earn on your savings
Earn up to 10% every year on your savings when you save with us.

Instant loans
Access loans when you need them, and pay them back in your own time.
Global payments in seconds
Worldwide transactions at lightning speed.

Pay with Noah
Use Noah to pay for the goods and services you love and earn points!

Noah points
Earn Noah points to reward yourself and your friends.

Security
Your savings are protected with advanced security around the clock.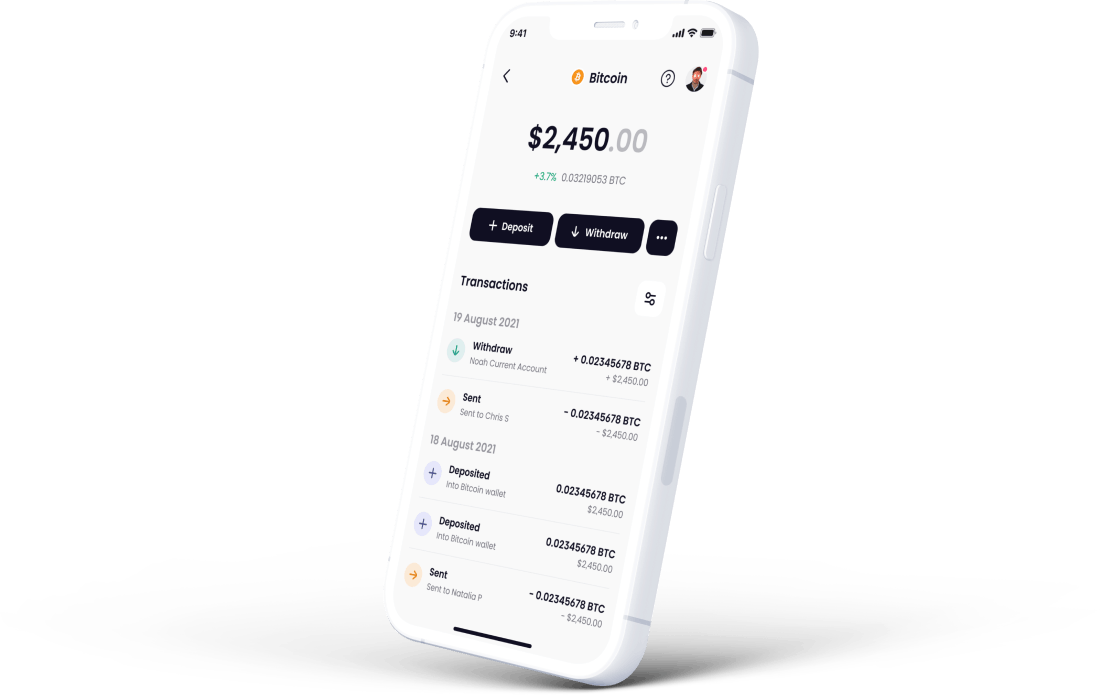 You don't need a bank, you need Noah
We believe every adult on the planet deserves a better place to grow their wealth, whilst keeping full ownership of it. Noah provides a powerful, new digital wallet alternative where you can save, send and spend your Bitcoins and Stablecoins easier than ever before.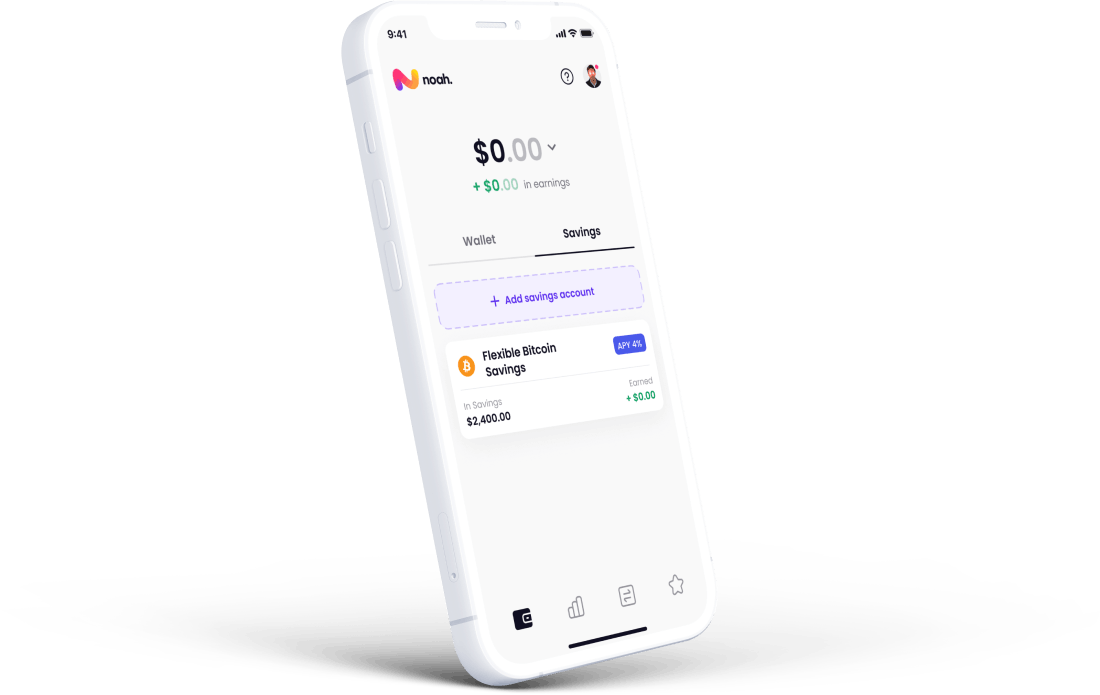 Earn every time you save
Get a bank-beating rate of up to ~10% per year on your savings through Noah. Interest is calculated daily and paid weekly. Withdraw anytime if needed, no lock-up on your money.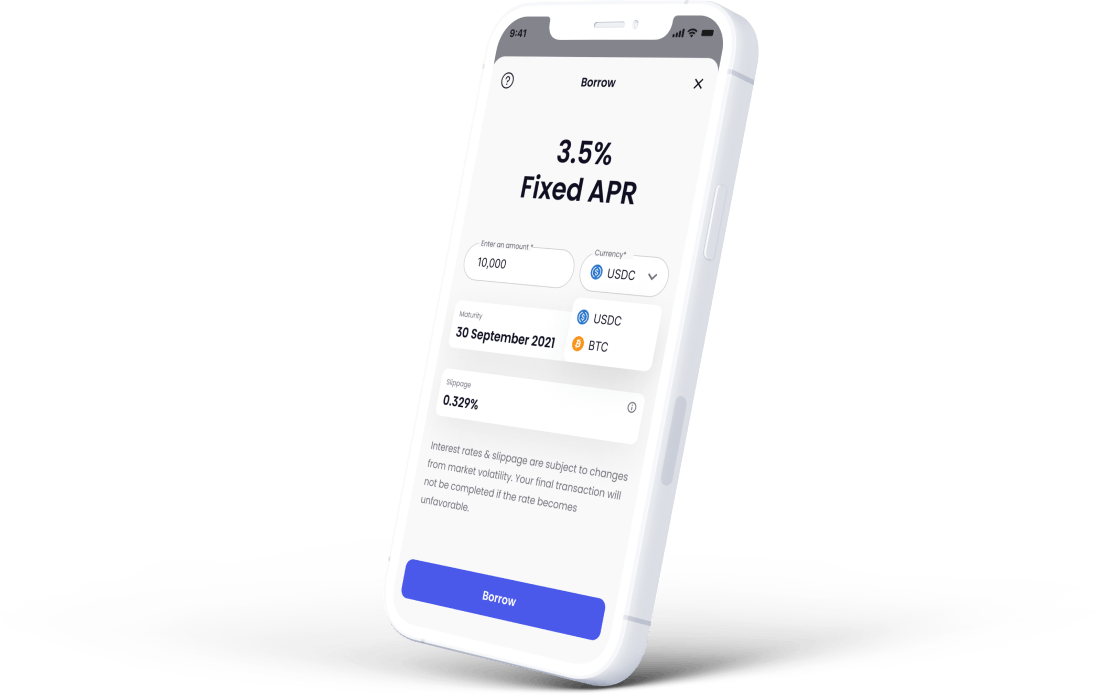 Get an instant loan for your everyday needs
Need extra cash? With Noah, you can access money whenever you need it, at a competitive rate and pay it back in time with a simple click of a button.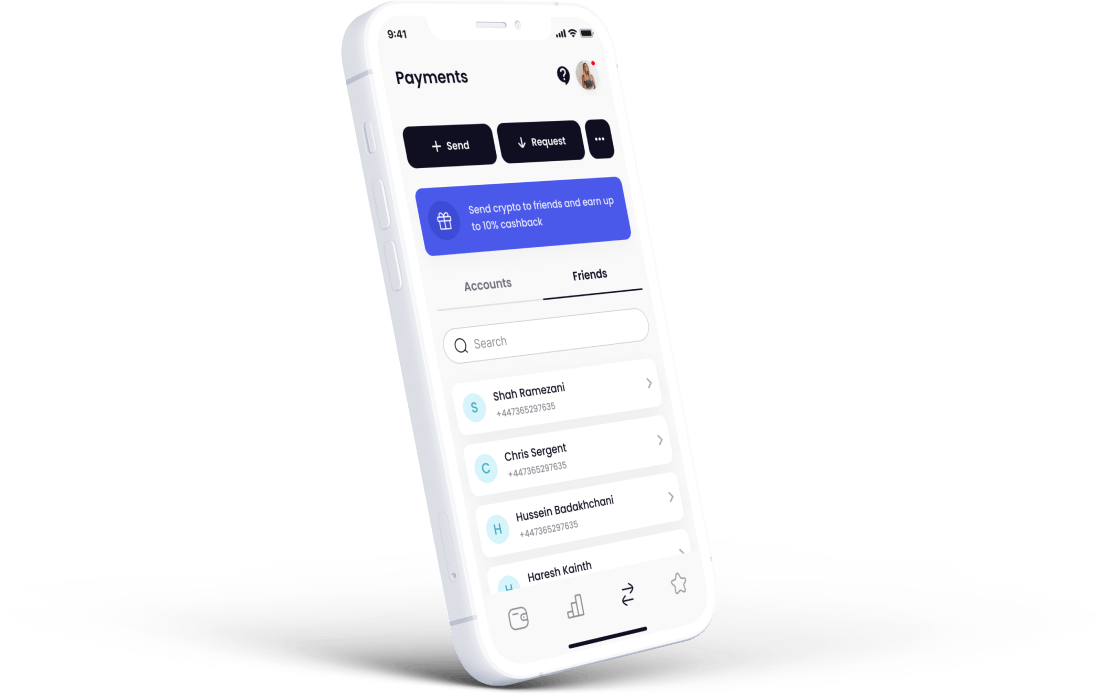 Send money to friends & family
Send money anywhere in the world, by simply synchronizing your existing contacts and we will take care of the rest. Transactions as fast as lightning, even in areas with slow internet connectivity.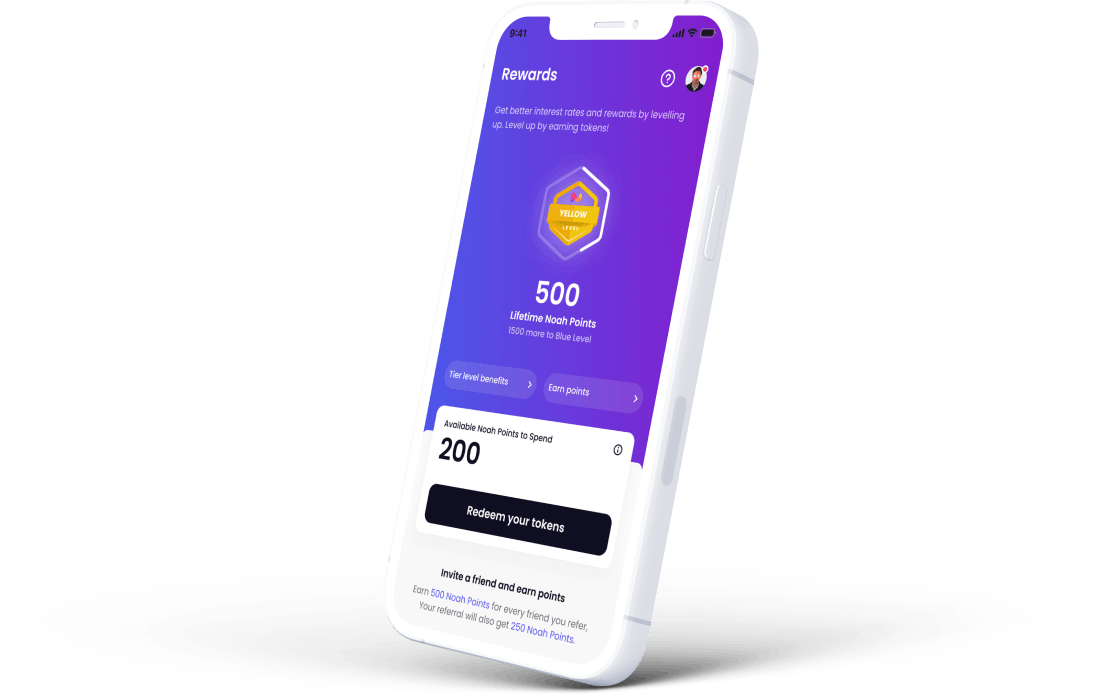 Shop whilst collecting rewards
Paying for the goods and services you love couldn't be any easier with Noah. Simply use our mobile wallet from anywhere in the world and receive up to 5% cashback with every purchase you make.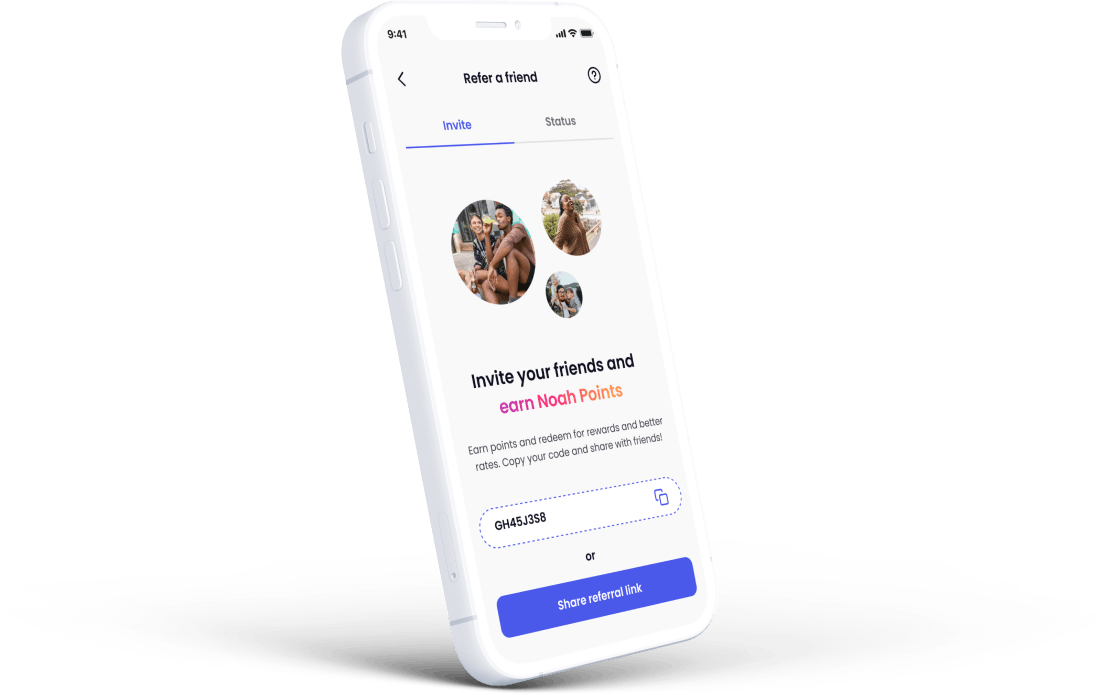 Using your Noah Rewards
Redeem your Noah Rewards points for gift cards from major retailers or buy airtime and date for yourself or your friends. Alternatively, use your Noah rewards to boost your earning on your savings account.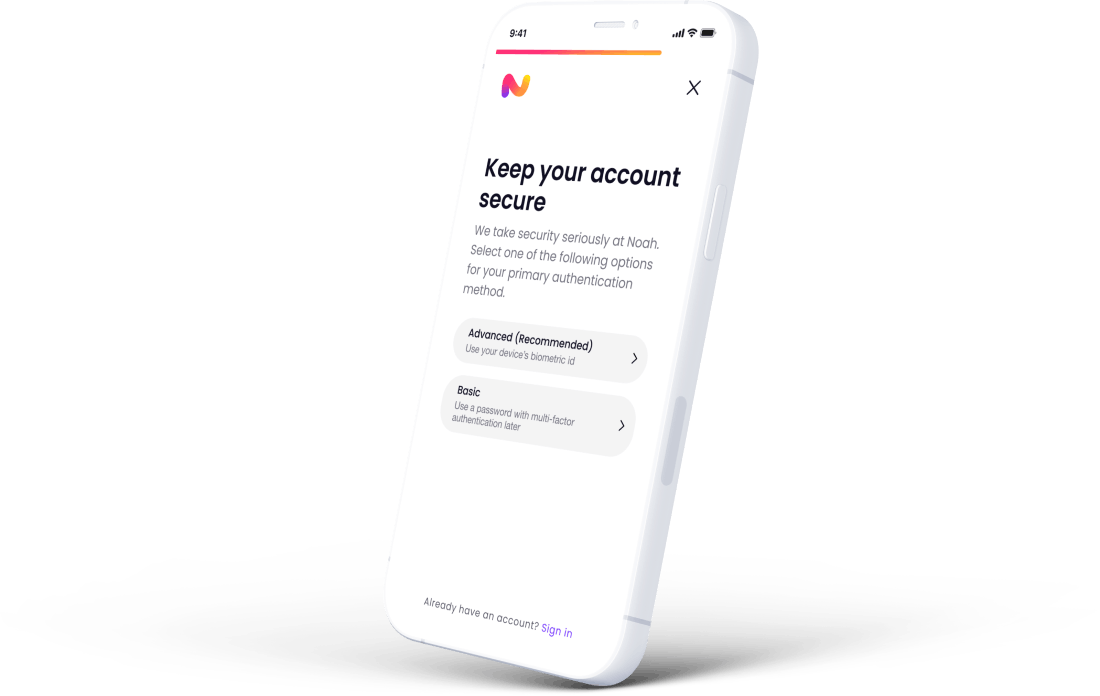 How Noah keeps your money safe
We're serious about security. We store deposits in offline cold storage vaults, and our servers are under 24/7 surveillance. We also encrypt all sensitive account information and use password-less systems and multi-factor authentication, so your account's totally secure.