Lending a Hand—NOAH Rewards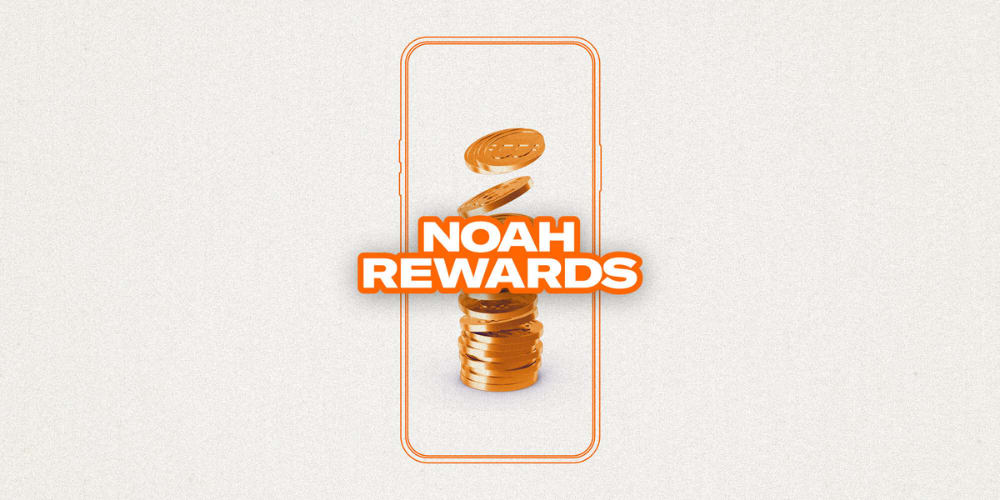 You should be rewarded for using NOAH. Learn more about our NOAH Rewards program and how you can earn points for saving, referrals, and more.
Noah didn't build the Ark alone, and we don't expect NOAH to grow alone either. We want to help get the word out and welcome everyone who wants to join us on this journey. Our outlook is simple: the more people that use NOAH, the better off we all are.
We say "all" because when you sign up and refer friends to NOAH, you're not just helping us; you're helping yourself too. For every person who signs up using your referral link, you'll earn 100 NOAH Points. In addition, you'll accrue more NOAH points as you continue referring people, catapulting you up our NOAH Leaderboard. And sitting atop the leaderboard isn't just bragging rights; it's also the most effective way to get early access to our beta app.
And the best part? You can start today. Right now. Here's how:
Register for the app on app.NOAH.com
Click the "Invite Friends, Earn Rewards" button in your account
Copy your referral link and share it with your friends.
While our primary focus is getting you access to our beta, the future holds even more. Much more—like rewards. Real rewards. Not just digital kudos—the kind that puts cash in your pocket. More savings to get your money working harder. Lower fees to keep more of what's yours. And for the real go-getters—access to our products before anything else. Because we want to see you succeed.
When we all lend a hand, we can build ships that weather any storm. Together.
Please be aware that:
Cryptocurrencies are unregulated in the UK;
Cryptocurrencies are not protected under Financial Ombudsman Service or Financial Services Compensation Scheme (FSCS);
Profits may be subject to capital gains tax;
The value of investments can go down as well as up